Cassie Pruessner, Director
Cassie is a graduate of Liberty High School were she was a member of the HS Cheerleading and Pom Pon squads. Ms. Pruessner received her Bachelor of Fine Arts degree in Dance from UMKC. She was the dance instructor at E.C. Meservey Visual and Performing Arts Magnet School in the Kansas City Missouri School District for three years. Cassie has taught ballet, Pointe, modern, jazz, tap and hip hop in numerous schools including Westport Ballet, Dancerz Unlimited, Valley View, City in Motion, Shoot for the Stars, and School of Scoula Vita Nueva. She spent two years as the administrative assistant for the UMKC dance department and was a substitute modern dance instructor for the conservatory. Ms. Pruessner has choreographed the musical Gypsy, Little Shop of Horrors, Brigadoon and Grease for Shawnee Mission East High School. 2003-2010 she had the privilege of choreographing the Singing Christmas Tree for the Pleasant Valley Baptist Church where she is a founding member of the dance ministry. She is lead choreographer for the churches Christmas and Easter pageants. Additionally, she has been a head coach for an Upward Cheerleading Squad. Ms. Pruessner has worked professionally with the Wylliams/Henry Danse Theatre, a modern dance company in the Kansas City area.
---
Studio 10 Staff
Miss. Jeron – Hip Hop, Jazz, Jr. Hip Hop/Cheer, Zumba, Adult
Jeron has been in the dance world for 23 years and has a great passion for performing.  She competed at a local studio in St. Joseph, MO for 9 years and was a leader on her high school dance team.  She danced professionally for 7 years as an NFL Cheerleader and traveled overseas to military bases in Egypt, Spain, Portugal, Belgium, Germany, Honduras, and El Salvador to entertain our troops!  Her greatest accomplishment in dance was performing in Miami, FL at the Dolphins Stadium when she was selected as the Kansas City Chiefs Cheerleaders' representative at the Pro Bowl.  Jeron currently choreographs for the Kansas City Chiefs and local high school dance teams.  We can't wait for you to meet Jeron – she has an incredible energy and positive teaching style that kids will love!  Her grin is contagious and her knowledge about dance is powerful!
---
Miss. Brooke – Ballet, Modern, Pointe
Brooke has been dancing since the age of 3 with Mrs. Mandy and Mrs. Cassie.  She attends where she was accepted into the prestigious UMKC Dance Conservatory.  Brooke will be dancing in front of nearly 80,000 fans this year as a 2nd-year veteran of the  Kansas City Chiefs Cheerleader.   She was a member of the State Champion Liberty Sapphires Dance Team for four years, in which she was selected as Team Captain. The team was awarded the prestigious scholastic award of All Academic State Champions – Brooke received the 4.0 Award!  She has been awarded the exclusive All American, Technique and Hip Hop awards at UDA dance camps and was offered a position on the Universal Dance Association staff.   She has performed and assisted with choreography in the Singing Christmas Tree at Pleasant Valley Baptist Church 2004-2009.   Brooke also choreographed Mid Summers Night Dream for the Liberty Junior High School.  Her list of accomplishments outside of dance studio include Liberty High School Homecoming Queen, National Miss American Miss Finalist, A+, HOPE Award recipient, Breakfast Club, People in Motion, LES and more.  Brooke truly brings her gifted talents to the classroom as she inspires kids to do well both inside and outside of the studio.
---
Miss. Samantha – Jazz
Miss. Samantha is a proud alumna of Studio 10. She grew up in Liberty, MO, graduating in 2006. She is currently head coach for a local high school varsity dance team.  She just finished her Masters Degree in counseling and will begin her career as a school counselor this fall.  Miss. Samantha's experience includes studio dance, competitive gymnastics and cheer. In high school, she  danced on the Liberty Sapphires and went on to dance for William Jewell College's competitive nationally ranked team.  Miss. Samantha has a passion for teaching, learning, and choreographing all styles of dance. She has choreographed numerous routines for her high school dance team that has taken first place in both regional and state competitions. She has also choreographed for college universities, and has been a judge for different high school and college teams.
---
Miss. Katy – Ballet, Pointe, Modern
Katy received twelve years of classical ballet training under the direction of Laura Luzicka's Ballet North School and Company. She performed in full length ballets and became a principal dancer at a young age. She performed lead roles in ballets such as: Les Sylphides, Carmina Burana, Peter Pan, Watermark, Coppélia, Paquita, Nutcracker excerpts, and Cakewalk. She also appeared as Tinker Bell in Peter Pan. At the age of 16, Katy expanded her dance training to include swing, tap, jazz, and hip hop. She performed with Liberty High School's Sapphires and with William Jewell College's Dance Team. After getting married and a four year stint in St. Louis, where Katy worked as a Dale Carnegie Course® Instructor and Performance Consultant., she returned home to Liberty in 2009. For the past 3 years, Katy has had the privilege of teaching ballet and pointe classes at a local studio and working as a contract trainer for Dale Carnegie – Kansas City. Katy lives in Liberty with her husband, Jake, who is a health and wellness Chiropractor in the northland and their two sweet, crazy blessings, Moriah and Jackson. Katy is thrilled to combine her love of Jesus and enjoyment in dance as part of the Studio 10 family.
---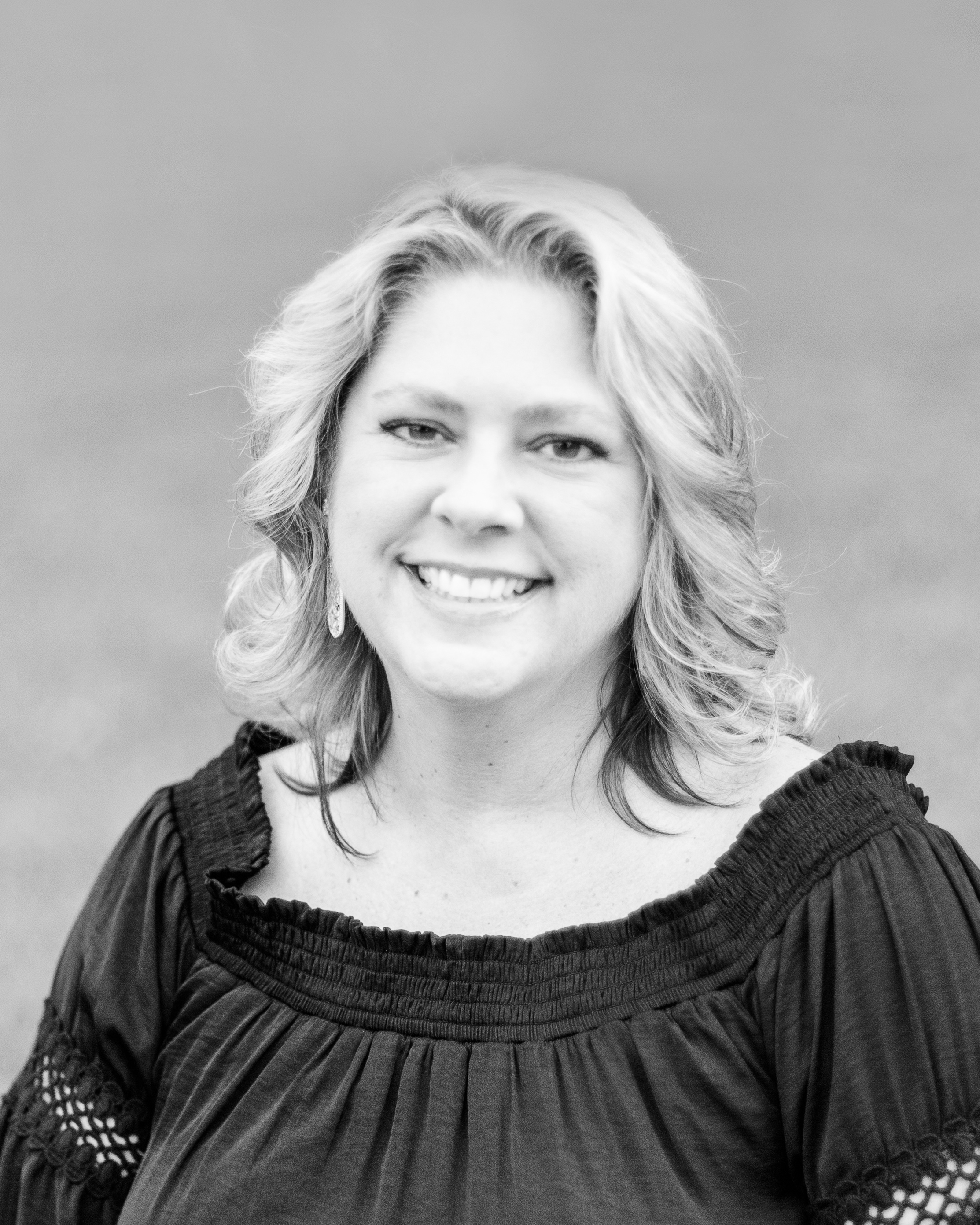 Mrs. Donna – Wiggles/Giggles, Combo
Mrs. Donna has had numerous years combining two of her favorite things; children and dance. She grew up taking dance at a studio in New Orleans.   She was on their award winning competition dance team for 5 years in high school and college and cheered as a Varsity. She continued with dance in college where she earned a BS in Health and Human Performance with minor work in dance and drama at ULM which is located in Monroe, LA. Mrs. Donna is the founder and head coordinator and choreographer for the Pleasant Valley Baptist Church's PraiseKids PraiseInMotion Dance Team. She danced, acted and sang in the PVBC's 2003-2005 Singing Christmas Tree.  Mrs. Donna choreographed, danced, and acted in PVBC's Easter Pageant in 2004.  She had lead acting roles in PVBC's Singing Christmas Tree 2006-2009.  Additionally she choreographed, danced, and acted in PVBC's Dinner Theater Productions of The Love Liner, Mayhem in Mayville, Uncle Phil's Diner, and Uncle Phil's Diner2: Badger Homecoming 1957. Donna has coached Upward Cheerleading at PVBC for several seasons. She just finished her 5th year as a music teacher at KCLC Preschool at Pleasant Valley Baptist Church. She started teaching at Studio 10 the summer of 2008. Dancers smile on her face, ready to share her passion for dance and love of teaching. Donna truly has a special way of connecting with the youngest dancers!
---
Miss. Andrea – Tap, Jazz
Andrea began dancing at the age of three, studying at a studio  in St. Joseph, MO, where she trained and competed in jazz and tap. She was a member of the dance team at St. Joseph Central High School for two years. Andrea graduated from Truman State University in May of 2009 with a degree in Spanish and minors in Communication and Folklore. During her time at Truman, she taught tap classes to fellow University students through a student-run organization and had the opportunity to be one of the first undergraduate students to teach a University class. While in Kirksville, Andrea also taught tap, hip-hop, and beginning combination classes at a local studio. While teaching, she choreographed for groups, soloists, and duets for recitals and competitions. Since graduating, Andrea has worked for Liberty Public Schools and the North Kansas City School District and began working towards her Master's degree in education. She currently teaches Spanish at Sweet Beginnings Early Learning Center and is the area director for the IES Languages for Kids program.
---
Susan Grace – Zumba
Susan has been teaching dance for the past 32 years. She owned and operated Susan's School of Dance in Excelsior Springs, Mo. from 1983 to 2003 and Liberty Dance Center in Liberty, Mo. from 1993 to 2002. She is a graduate of William Jewell College. While in college, she was captain and choreographer of the William Jewell Cardettes Dance Team and also won several awards in various competitions. Susan has a B.A. Degree in Spanish and holds a Missouri K-12 Life Teaching Certificate. In 1982 she was a featured performer at the Moulin Rouge Theatre at Worlds of Fun in Kansas City. In 1983 Susan won the title of Miss Clay County and competed in the Miss Missouri America Pageant. Other performances include the National Kool-Aid Dance Team for the General Foods Corp. in 1989 and in 1999 performed at the National Convention for the Hispanic Chamber of Commerce. Susan was choreographer for the Excelsior Springs High School and Drama Department from 2000 to 2011 and is currently choreographer for the North Kansas City High School. Susan developed and pre-school dance program for "CernerKids" at Cerner Corporation in North Kansas City, Mo. She has been a dance instructor there since 2010. Susan loves teaching Zumba, and is a Certified Basic and Toning Zumba Instructor.
---
Brigitte Benyei – Ballet, Modern, Pointe
Brigitte Benyei goes to school at the University of Missouri- Kansas City as a dance major with a dual emphasis in ballet and modern. She grew up in Minnesota where she trained in all styles of dance, and began her teaching career with the Minnesota Youth Ballet Academy. She currently teaches ballet, pointe, jazz, tap, modern and lyrical.  She is a teacher, choreographer and coach at Turning Pointe Dance Academy, and this will be her first year at Studio 10!
---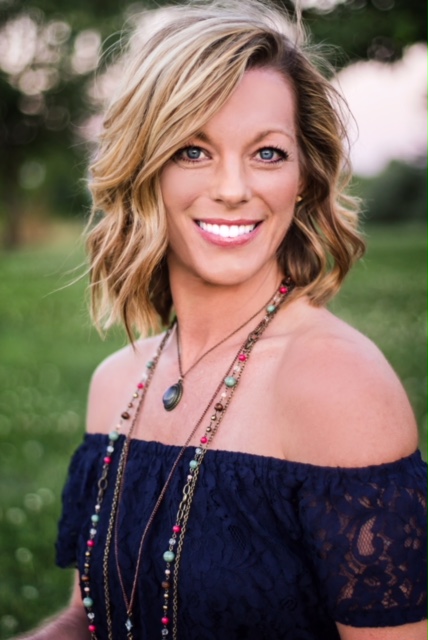 Mandy Pruett Borgelt – Dancer, Yogi, Coach, Healer
Mandy Pruett Borgelt holds a Bachelor of Arts degree in Dance and Performing Arts from Lindenwood University in St. Louis, MO USA. She is also RYT 200 certified Yoga instructor and Life Coach, and is the Creative Director and Founder of Collaboration Laboratory Dance Company in Kansas City, MO. She developed a dance and yoga training called Grace and Grit in 2016 which helps dancers and yogis connect movement and dance technique with intentional purpose through mediation and mindful breath exercises. She recently celebrated her 19th consecutive season on the UDA choreography curriculum staff, and has over 22 years of domestic and international teaching and adjudication experience with Universal Dance Association.
---
Rebecca
Rebecca is a graduated of Truman High School in Independence, MO. There, she was the dance team captain her senior year. She won technique awards and was an All-Star nominee her sophomore year.
Rebecca began teaching dance right out of high school and coached a national award winning competition team. In college, she studied dance at the University of Missouri- Kansas City. She was also featured on the UMKC dance team.
We are so excited to have Rebecca join us this fall!
---
Lena Jones
---
Melissa Brewer-Mason
---
Breanna Pinedo
---
Hayden Robertson
---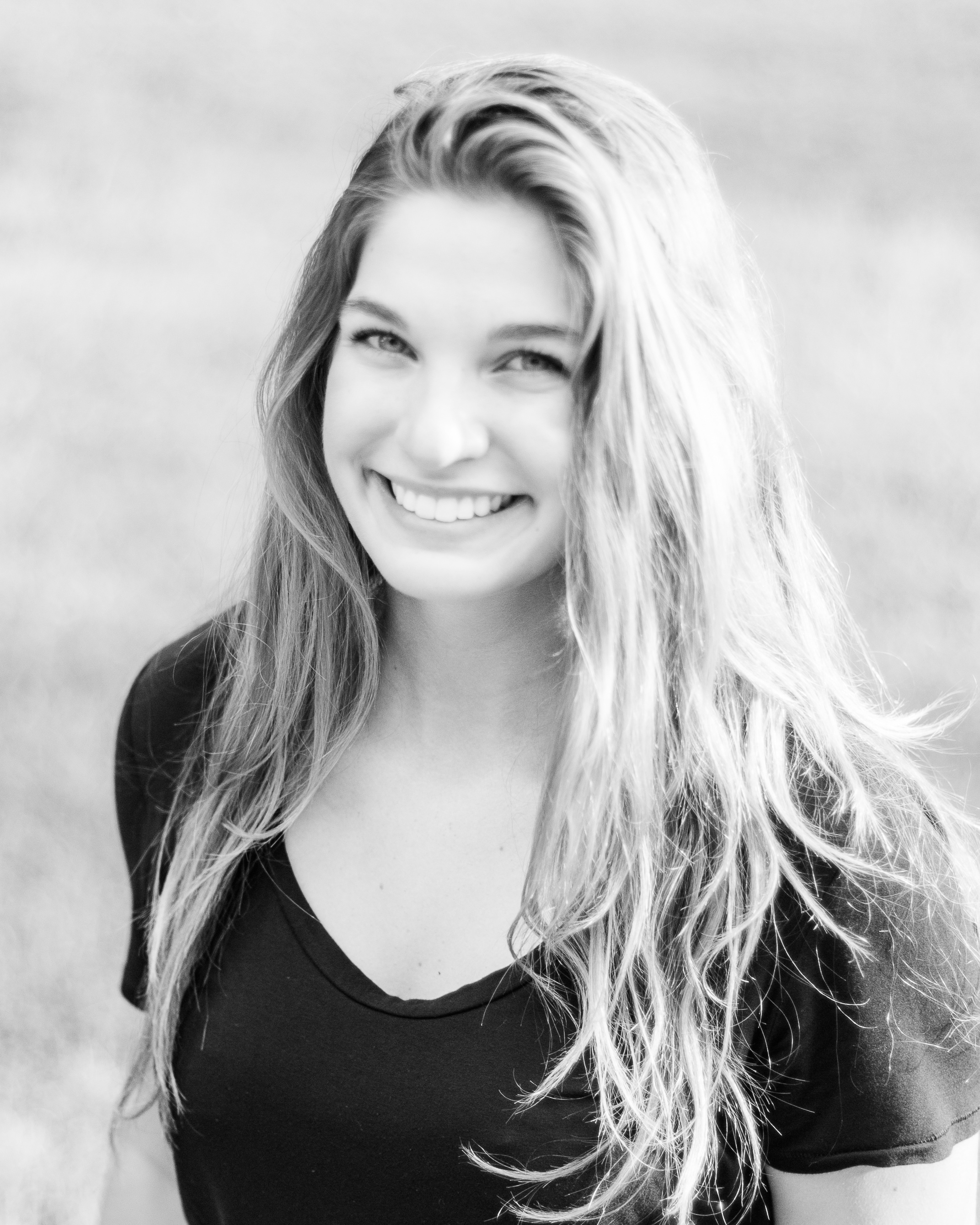 Karizma Clevenger
---
Studio 10 Assistants
Miss. Megan – Teaching Apprentice
Megan has been dancing with Studio 10 for ten years. Megan was on JV Sapphires for 2 years.The team ranked 1st in the categories of jazz, pom, and mix dances at the regional competition and 3rd place overall. She received a leadership award and a flexibility award while being on Sapphires. She also received superior awards for all her individual dances and a spirit award at UDA and NDA dance camps. Megan not only excels in dance but also in school with a GPA of 3.93 and has been nominated for many leadership awards and programs. Megan is a great role model and really loves to teach and share the passion and joy of dance with younger dancers at Studio 10.
---
Emily Dillman
---
Jordan McCue
She's been doing dance for 10 years. She has a fun personality and a love for teaching kids.